All skin types

Radiance of the complexion

Liquid

Day and night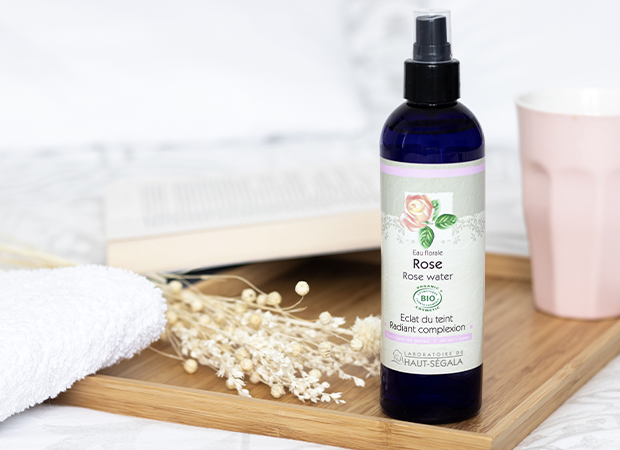 Floral water from Morocco or Bulgaria
Cosmébio and Ecocert certified
Floral water obtained by distillation
Packaged in France in our laboratory
Suitable for pregnant women
Benefits

Face
Refreshes and tones
Brings hydration and comfort to the skin
Restores radiance to the complexion
Anti-wrinkle, helps invigorate the skin and prevent the effects of aging

Body
Brings hydration and comfort to the skin

Hair
Softens and hydrates dry, damaged, brittle hair
Strengthens hair
Organic rose water can be used to refresh and tone delicate, dry skin or improve oily skin problems. Its natural astringent properties relieve the small dilated vessels of the face and fine lines of mature skin.
Its illuminating effect will awaken your complexion and its radiance.
It reduces the inflammation of the irritated scalp by stimulating blood circulation.
Rose hydrosol can be applied without moderation on all skin types.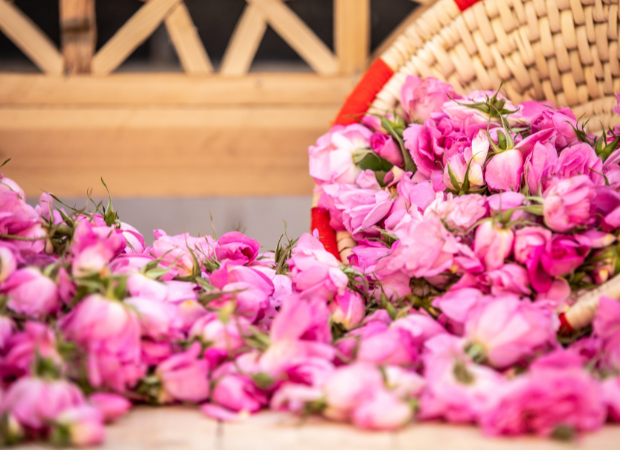 How to use it
In the morning, spray the floral water on a cotton ball or directly on your dry skin (about 20/30cm away) to wake up and tone up. Use before vegetable oil and/or day cream.
In the evening, spray floral water to complete make-up removal and in preparation for the night emptying treatment.
Also use floral water at any time of the day to refresh your face and/or your body.
Sprayed on the ends and lengths, the floral water will bring hydration and shine to the hair.
Our tips
In the evening, after removing make-up, apply with a cotton pad to remove make-up residue. In the morning, spray directly on the face, let the skin absorb the water then pat with a clean tissue. Then apply your daily care.
Add a few sprays of Rose water to the demineralized water of your iron to pleasantly scent your laundry.
To facilitate cell renewal, mix rose water with a few drops of prickly pears.
Ingredients
ROSA DAMASCENA FLOWER WATER*, CITRONELLOL**, FARNESOL**, GERANIOL**, LINALOOL**
*Ingredients from Organic Farming.
**Components naturally present in floral water.
100% of the total ingredients are from Organic Farming.
Ecological and organic cosmetics certified by ECOCERT Greenlife according to the ECOCERT standard available at http://cosmetiques.ecocert.com
Sorting instructions
Pump and bottle in the sorting bin
FAQ
How are floral waters stored?
The floral waters can be stored in a cool, dry place, away from heat, humidity and light. They can also be stored in the refrigerator (associating darkness and freshness).
How to know the optimal use-by date?
The DLUO (optimal use-by date) is present on the product label.
Can I ingest this floral water?
Our floral waters are intended for cosmetic use only.