All skin types

Hydrating

Foam

Day and night
Made from olive and bay laurel oils, Aleppo soap 35% bay laurel oil gently takes care of the skin of the whole family. It restores the hydrolipidic protective film of the skin while nourishing it.
Due to its olive oil content, Aleppo soap is moisturizing and gentle on the skin. Olive oil contains antioxidants that restore the pH balance in the skin. Its anti-inflammatory properties help fight skin irritation, making it ideal for sensitive skin.
Aleppo soap is perfect for all skin types. It is recommended for skin with acne or suffering from eczema, psoriasis, dandruff, etc., due to its Laurel oil content.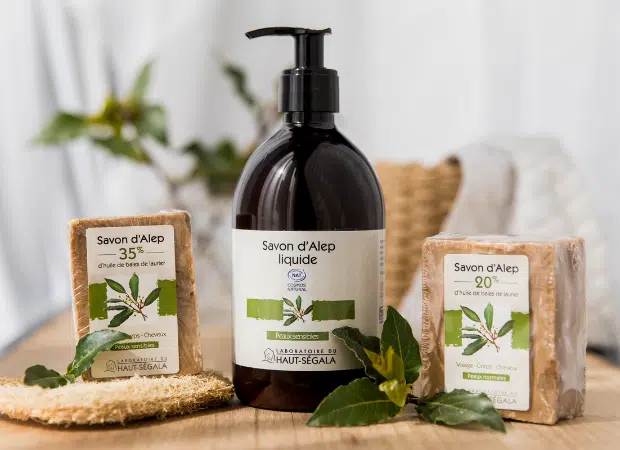 How to use it
Wet and lather the soap in the hands. Apply to damp skin and hair then rinse thoroughly.
As a face mask: leave on for 1 min then rinse with clear water. Renew once a week.
External use. Avoid contact with eyes
Our tips
Aleppo soap can be used in shaving foam.
Ingredients
Olea Europaea, Laurus Nobilis, Sodium Hydroxide, Aqua