Formulated with natural and organic ingredients, your solid cream deodorant will help you keep your armpits fresh and dry throughout the day by purifying and neutralizing bad smells!
This kit contains the right dosage of each ingredient to make 50g of solid deodorant with coconut oil.
There are no preservatives or allergens.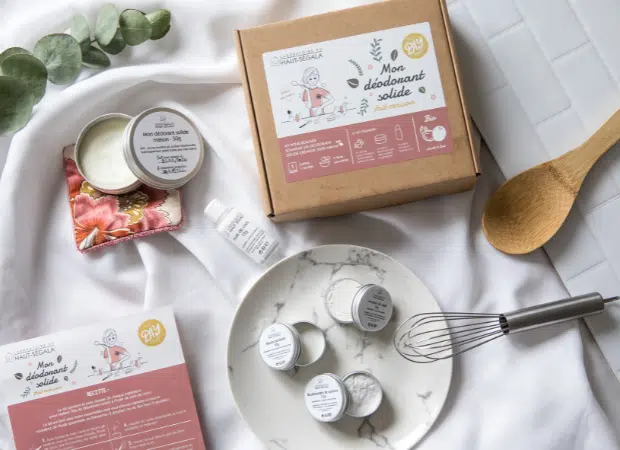 Ingredients
Cocos nucifera oil, Sodium bicarbonate, Butyrospermum parkii butter, Zea mays starch
Sorting instructions
Cardboard box in sorting bin